In order to enjoy a longer ironed and impeccable effect of your garment. Finishing product is a thin layer that is put on the garment in order to improve its appearance for instance. Generally finishing product is used when a new garment is created. It is particularly efficient on natural fibers such as the linen and cotton.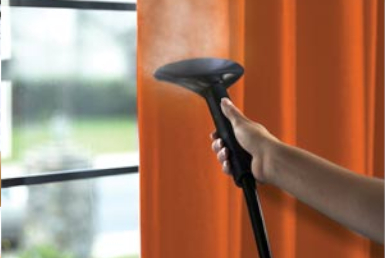 Daily constraint as you wear the garment and successive cleaning tends to eliminate this initial finishing and the garment loses its nice hanging and support. The finishing product helps the part of the garment which is usually creased such as the back of the jacket or back of the knees on the trousers keep a clean appearance much longer. Also the duration of the ironed effect is reinforced.
Using the finishing products on the furnishing garments such as the curtains, allows to limit the dirt residues. Without any protection they are very hard to remove and the original colour of the furnishing garment will discolour.  Finishing product allows an easier removal of dirt and it preserves the colours.
For maximum efficiency, the treatment must be done again after each cleaning. It is important that the treatment be done by the professional who is used to the method of the textile care. At Verinito, we have a team of experts that understand what treatment is to be given to different variety of clothes to ensure the shine and fall of the fabric is protected.
<SERVICE NAME> Service by Verinito in Mira Road, Mira Bhayander, Pickup and Drop